Your Client Portal allows you to submit requests, track the status of open projects and billing statements, and share your branding assets and messages in a highly secure environment. Once you sign up for any of Twlv20's packages, you will automatically be prompted to complete your profile information. Once everything is set, make note of your login credentials in order to access all the features.
Once inside, you will be greeted by an intuitively designed portal with an easy-to-navigate left side menu where you will find the New Project Request button, your existing Projects, Brand Profiles, and Help Center.

To track your project queue, simply click on Projects to see your complete queue including the project names, type of work, last update, and status.

If you would like to communicate with your assigned writer or designer for an active project, click on the project name and head over to the Message tab.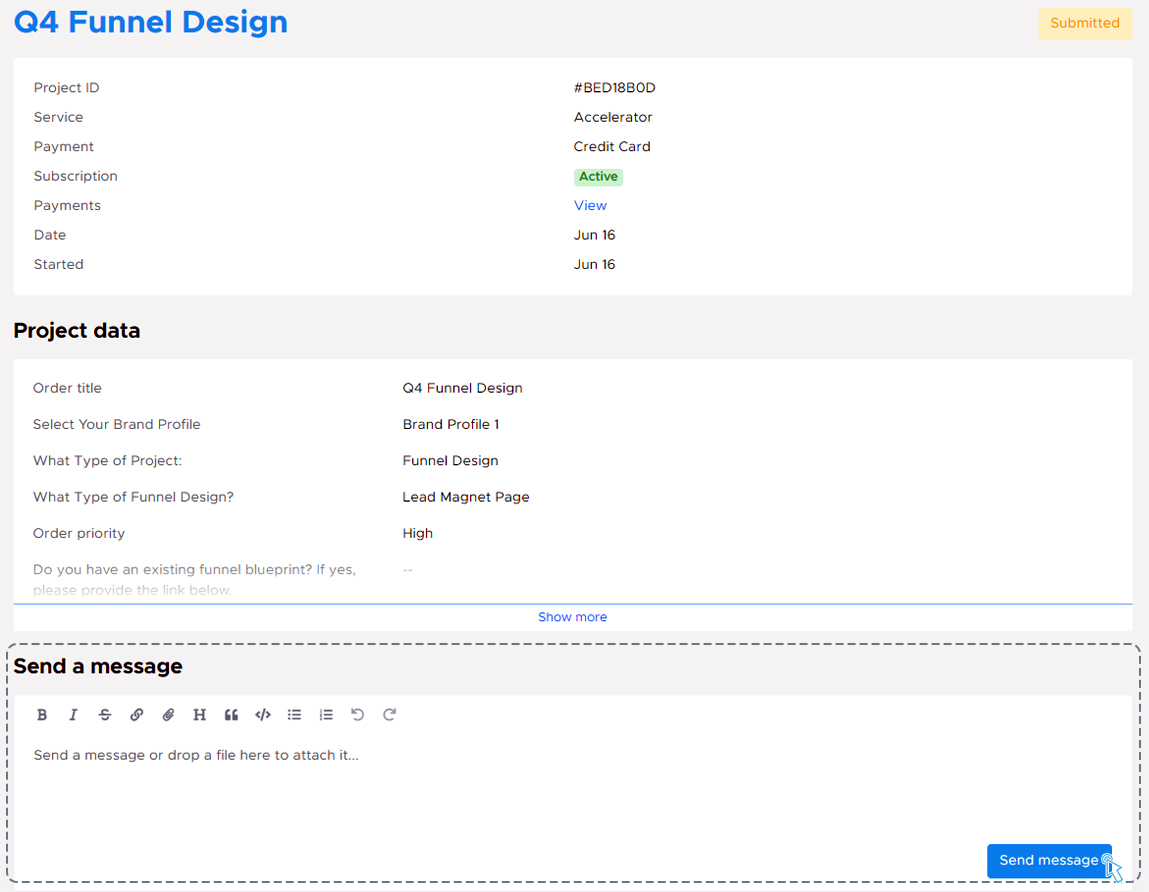 To ensure consistency and that your brand's distinct personality is reflected in every job, be sure to set up your Brand Profiles. This feature is your all-in-one brand management shop, where you can upload your Brand Guides and Brand Voices, which will be used for all other projects. Set it up once, and link it to all your upcoming requests!
The Help Center is where you can find answers and tips regarding our services, best practices for copywriting and designing, your account and subscription, and tips and tricks on how you can be successful with Twlv20.